Your independent broker for real estate loans, Chantal PELLETIER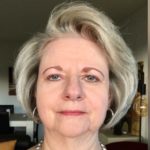 Chantal PELLETIER has created CONSULT'IMMO FINANCE in order to be as close as possible to you and to share with you her experience and skills acquired during 35 years of working in the banking and real estate sector.
Sales executive and manager with CREDIT AGRICOLE CENTRE EST, Chantal PELLETIER has been settled in the Pays de Gex area for 20 years and is aware of its particularities (close proximity to Switzerland, international and frontaliers customers, real estate market). Her immersion in a real estate agent's office provides her with fundamental skills in the real estate business (management and conservation of real estate assets, property management, rules for condominiums…).
Her technical and commercial know-how guarantee a fair and impartial analysis of your situation, both before and after a project. Her people skills and her long-standing network facilitate the management of your folder.
Her approach, during a meeting at your home or at her office, exclusively by appointment, consists of:
listening in order to discover your project, then study and validate the feasibility in close collaboration with you
analyzing your financial situation before and after the project and propose the best financing solution as well as the best interest rates (Euros and CHF) and services in order to create a relation of confidence and reciprocity on both sides with your banking partner
accompanying you for the first appointment with your chosen banking partner
following up on your project until the edit of the offers and the signing of the deed of purchase at the notary.
CONSULT'IMMO FINANCE also guarantees you:
the authorizations, the professionalism and the integrity requested and validated by ORIAS (registering body of brokers and intermediaries in banking, loans and insurances). Chantal PELLETIER is authorized by ORIAS to intervene in these 2 areas (www.orias.fr)
coverage for civil professional liability, delivered by the insurer CGPA
a large network of partners selected for their reactivity, their expertise and their competitiveness in terms of rates or services offers (banks, notaries, real estate investment experts, insurances, asset and financial management).